All our vehicles are made in the shop we have located in the M&M Building on campus. Here we weld the frame and machine most of our parts in-house to bring together our final products.
Current Vehicles: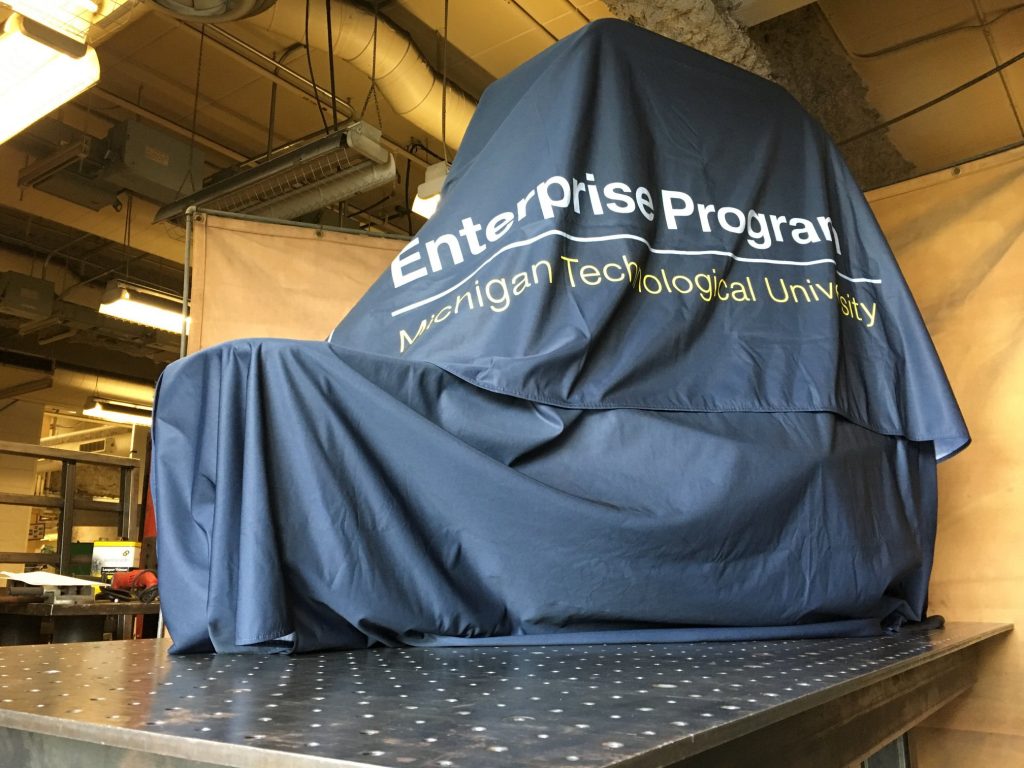 Matador is currently being built and pictures will come when it is done! Matador will feature our first working 4-wheel drive system for the upcoming 2023 race season.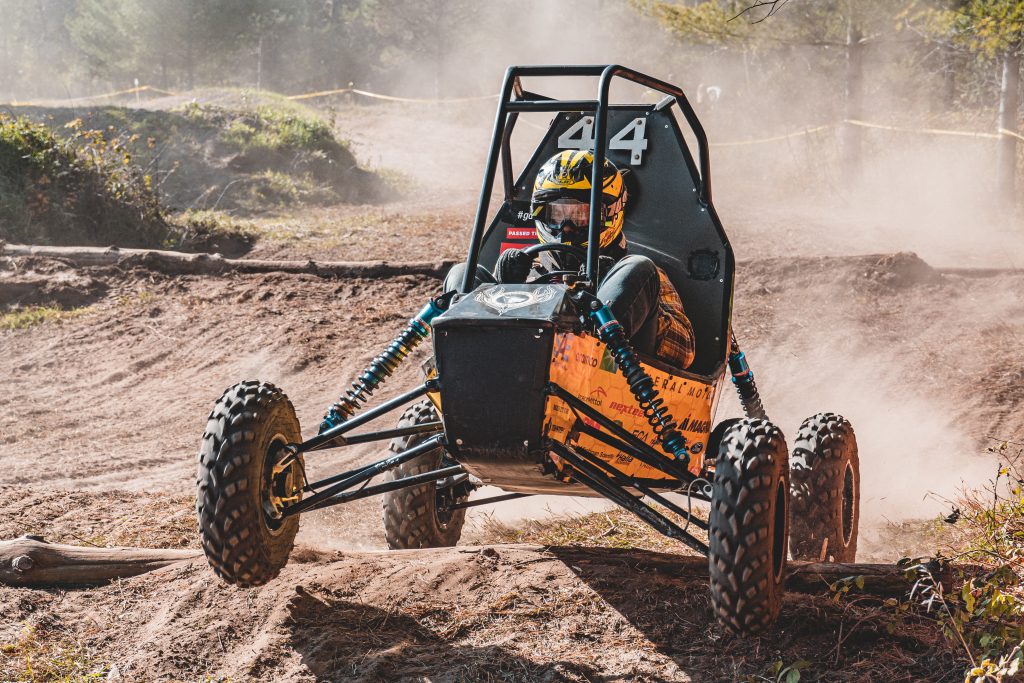 Hornet was our 2022 National Competition car. It has our best engineering to date and took first in its debut at Backwoods Baja, hosted by UW Stout in 2018.
Hornet's latest race at Backwoods Baja 2022 saw it complete 51 laps in the endurance race and take first in every event.
Endurance Race Results
2022 Backwoods Baja- 1st
2021 National Competition- 15th
2021 Backwoods Baja- 2nd
2018 Backwoods Baja- 1st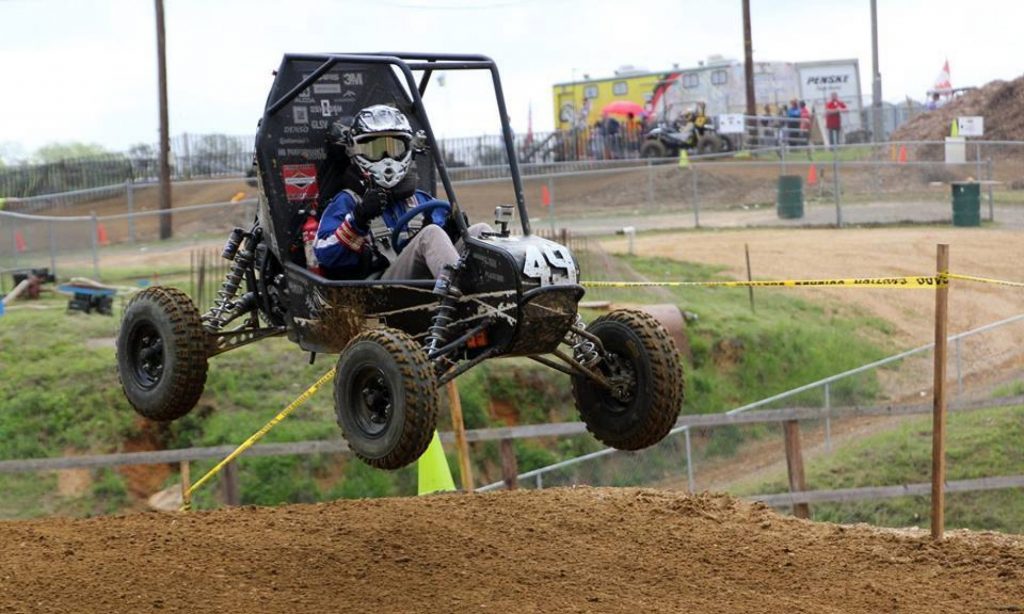 Also maintained for testing purposes is Bristol. Bristol was built in the 2013-14 school year and continues to race at regional events.
The car continues to be used in races and also serves as a good car for new drivers to practice on.