The Michigan Tech Blizzard Baja Enterprise is a student-led organization that designs, builds, and tests a single-seat off-road vehicle to compete in a national competition. The team's students use modern engineering and manufacturing processes to enhance vehicle performance by focusing on reduction of vehicle mass, maximization of drivetrain efficiency, improvement of driver visibility and comfort, and optimization of off-road vehicle handling and maneuverability. Every 2 years, the team designs and builds a completely new vehicle for entrance into one or more of the national SAE Baja events. The team also organizes their own Winter Baja International event in February which brings nearly 20 universities and 50 vehicles to the Upper Peninsula each year. Michigan Tech's Baja team has a long history of success in SAE competitions.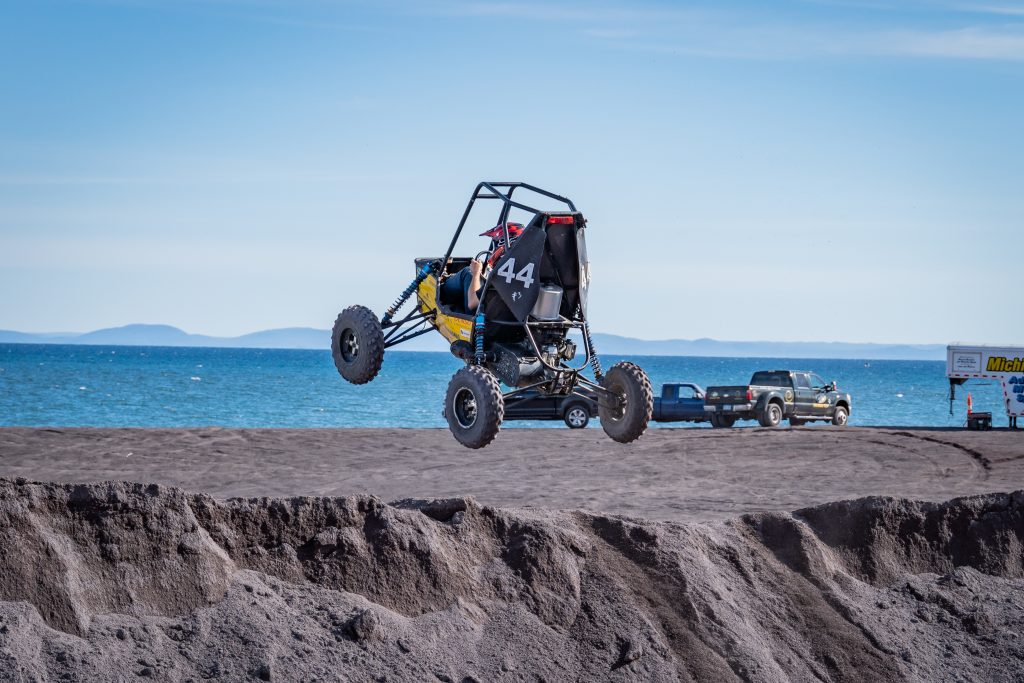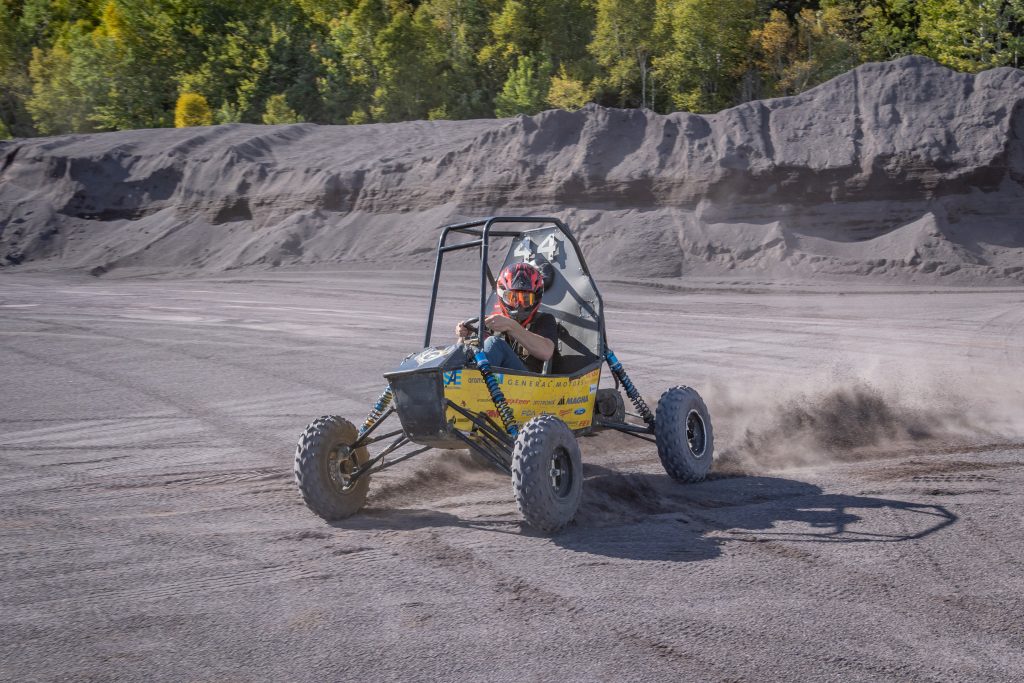 Michigan Tech's Blizzard Baja is always looking for new members to join! This competition exposes you to the automotive industry and trends and ensures you are up to date with your technical knowledge and communication skills. Time management, teamwork, manufacturing knowledge, marketing abilities, and social media development to name a few. Not to mention, Baja SAE looks good on a resume when applying for internships, Co-ops, and even Jobs!
Have any questions? Please reach out!
Contact us at:
baja@mtu.edu